In recent blog posts I talked about setting up a dedicated streaming PC and some of the research I did before taking the plunge.  One essential part of the kit for a professional streamer, that I didn't add to my low-brow streaming setup, is a high quality camera; professional streamers don't use cheap web cameras.  For example, in Jayne's video that I linked to in my previous post, he shows how he uses multiple Canon DSLR's in his setup.
While I'm not a "streamer", as a remote worker I spend a lot of time in video conferences.  So, I decided to take the plunge on my work computer, taking advantage of the unused second arm on my dual-monitor arm setup to mount a DSLR above my monitor.  (I used to use dual monitors, but since getting a 27" imac, I got rid of the second one).

The camera is a Canon Rebel SL3 (aka EOS 250D); lots of positive feedback on the SL2 in articles on the web, and SL3 came out last week, so I went for the newer version.  The stock zoom is pretty slow (f/4 - f/5.6) and I wanted that nice depth of field, so I picked up a YONGNUO YN35mm F2 prime lens instead.  It's a tradeoff;  strong depth of field means the camera is only in focus at a fixed distance, but gives a much better result when it is.  It's not like a move around a lot when I'm video conferencing, so this will probably be ok.
I had the mini-HDMI cable I needed, and bought a 3rd party power adaptor instead of the expensive Canon one.  The final piece was connecting the camera to my computer, which is solved by the Elgato Cam Link 4K. It's a small adaptor that makes any 4k video stream appear as a web  cam, and works with almost all applications (native and web) I've tried it with.

The results are pretty compelling, but I'll let you decide for yourself.  (I need to fiddle with the auto white balance, regardless of which camera I use, but I kinda like the too-warm color of the Canon right now.)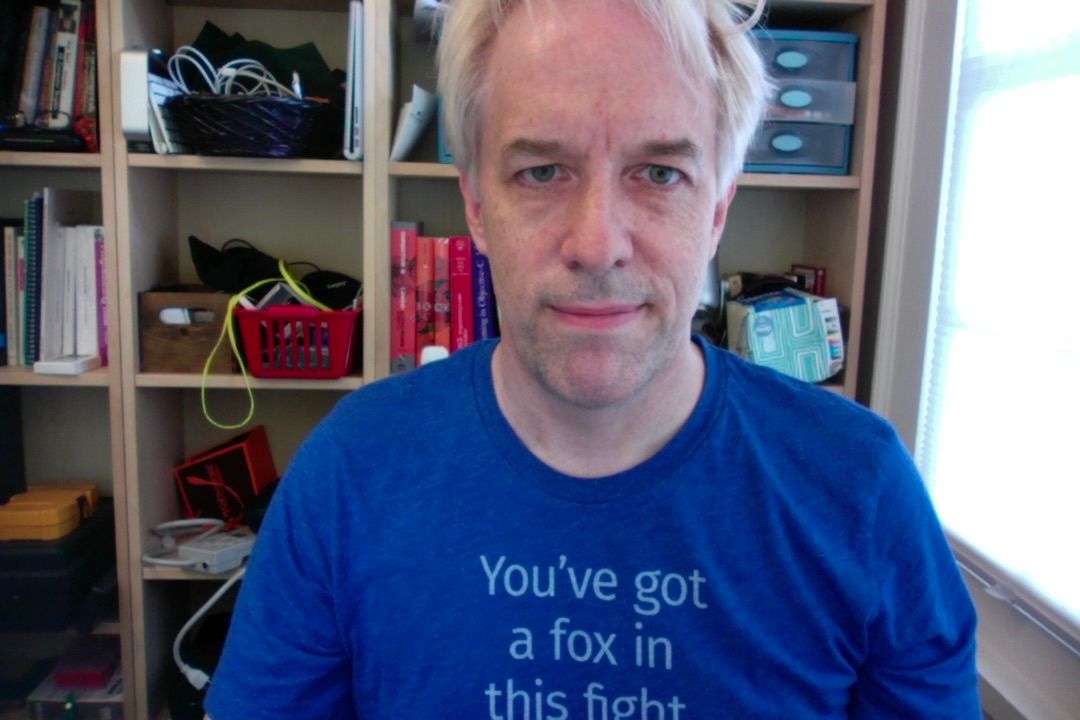 Is it worth it?  Who knows.  Most people probably don't care too much about what they look like to others on camera, since most people are using crappy webcams.  But I'm a bit of a camera nerd, so once I knew this was possible, I couldn't not do it.